Victorian wedding dress

Mariko wanted a full outfit inspired by victorian bustle dresses, with a slightly bigger volume than usual.
The dress was mostly made of white silk taffeta and chiffon. On the skirt or the pleated strips of the neckline and the train, the taffeta was entirely formed by hand and fixed with steam to give it these organic shapes. On the contrary, the tulle of the neckline and the train was pleated in a very regular way.
The neckline, skirt and the flower crown are decorated with guipure lace and embroidered mesh lace with vegetal designs, and various silk flowers. The totality of the skirt and a big part of the bustier were sewn by hand directly on the mannequin.
As I usually take some liberties with historical models, I created this very special structure, half bustle half crinoline, worn on the top of a corset made of mauve dupioni silk, stitched with gold strings and hand embroidered flossing.
Vous avez un projet?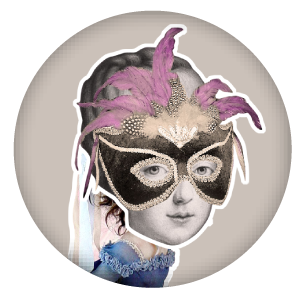 Cette création vous plait et vous souhaitez un vêtement s'en inspirant? Contactez-moi
Le prix évolue suivant les tissus et matériaux choisis, le nombre et le type de décorations, ainsi que le temps de travail nécessaire à la réalisation du projet.
Cliquez sur le lien suivant pour en savoir plus sur les robes de Mariées historiques Clara Maeda.