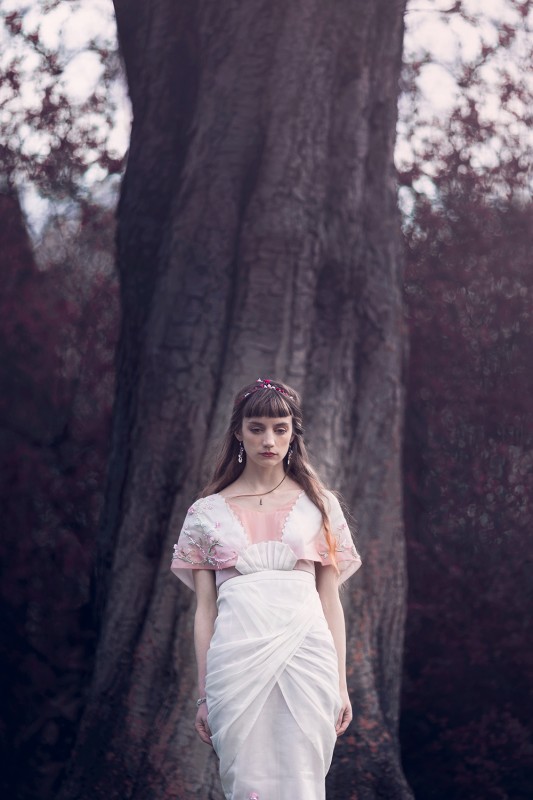 Following in the footsteps of her great grand-father and grand-mother, both professional tailor or seamstress,
Clara Maeda is a Norman costume/corset maker who has migrated to Japan, a country she managed to tame through her Japanese family-in-law, and her immersion in the learning of «wasai», the art of making kimonos.
Using her cultural cross-breedings, her savoir-faire and her love of the detail, following the path of Japonism, Clara Maeda navigates around Europe and Asia, France and Japan, history and modernity, loves to shake the rules, and go over the border lines.
From her atelier in Nara, Clara Maeda offers original and unique made to order creations for a very varied audience: wed- ding dresses, female and male costumes and corsets, alternative fashion and historically inspired ready to wear.
Between historical Lolitas and cosmopolitan paganism, she succeeded to create a unique fashion, drawing her inspiration from mankind's imagination as well as their History. Kilometers of fabric as a link between ages and cultures, tales and reality, France and Japan.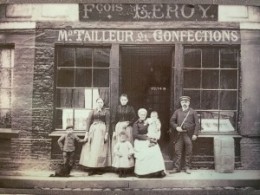 Clara Maeda bases her work on the learning and application of the traditional savoir-faire to serve the modern creation needs, through the historical costume, the corset-making and more recently the "wasai" (art of making kimono and other japanese clothes).