18th century inspired wedding dress made for Pauline (France) who wanted a whole black dress with a very long train
18th century shaped corset, slightly covering the hips, gathered facings and bows, black silk taffeta.
Very long skirt with pleated train, gathered fadings, black silk taffeta.
The skirt's train can be tied up in the back with a ribbon system.
Bolero with engage antes and gathered facings, black silk taffeta.
Worn with "pocket" like flip-up matching panniers made of black silk taffeta.
Vous avez un projet?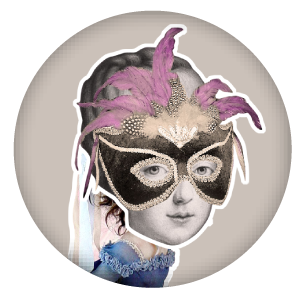 Cette création vous plait et vous souhaitez un vêtement s'en inspirant? Contactez-moi
Le prix évolue suivant les tissus et matériaux choisis, le nombre et le type de décorations, ainsi que le temps de travail nécessaire à la réalisation du projet.
Cliquez sur le lien suivant pour en savoir plus sur les robes de Mariées historiques Clara Maeda.